Puppet Playtime has now concluded for the year 2023, marking the end of an incredible year for our inaugural 'early years' puppetry program.
We extend a heartfelt thank you to all the little ones and their families who joined us for our Puppet Playtime sessions this year.
Be prepared for even more excitement, creativity, and unforgettable moments as we eagerly anticipate the return of Puppet Playtime in February 2024. Stay in the loop and be the first to receive updates on our program for 2024 by signing up for our newsletter below.
Specifically designed for 3 to 5 year-olds, Puppet Playtime introduces young children to the world of puppetry and encourages their curiosity and imagination. Perfectly pitched for young minds and busy hands, Puppet Playtime is also gentle on the family budget—accompanying adults attend for free!
With a different picture book featured each month, each session follows a simple format:
Gather round as an experienced Spare Parts artist gives a performance/reading of a popular children story, told with puppetry.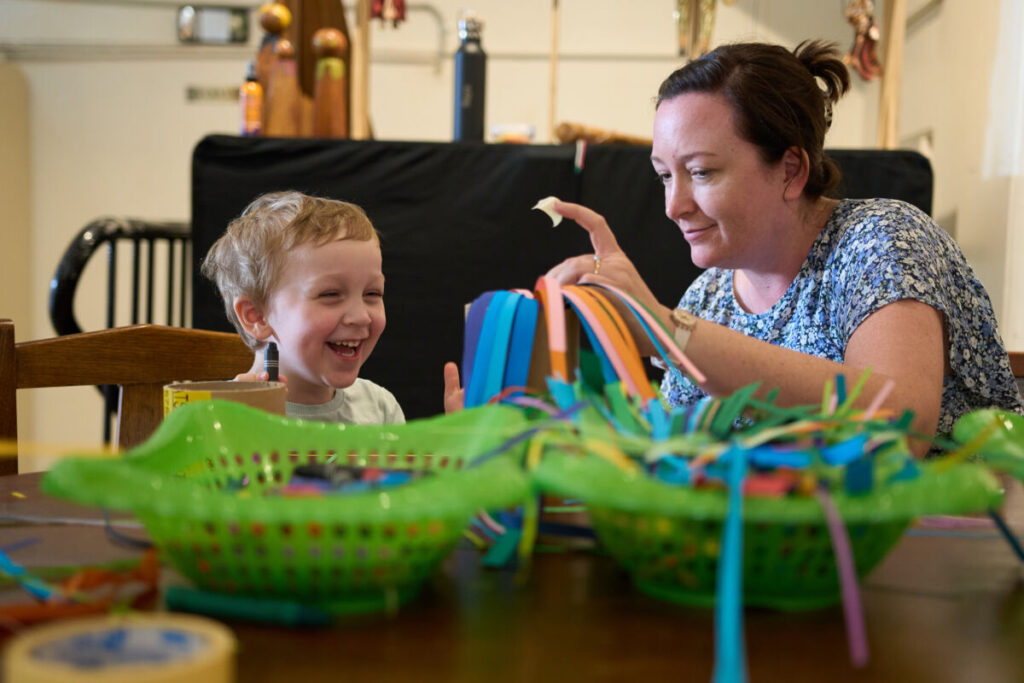 Explore the story and its themes through creative play activities. Adults / caregivers are essential to this part of Puppet Playtime and at every session there will be something to create and take home to treasure.
Once you have finished making, engage with your new creation in puppet play, making sounds and music, games, and other interactive play.
Utilising the latest research from the Telethon Kinds Institute, at each session children will develop key skills such as language and communication, fine motor skills, and social-emotional intelligence.
Directed by Bec Bradley, the Puppet Playtime program is presented with a line-up of talented puppeteers and storytellers.
Tickets are $10 per child, with accompanying adults attending free!
The program is supported by funding from The Minderoo Foundation and Healthway, and has been developed in partnership with the Telethon Kids Institute.
By purchasing a ticket with us, you agree to our Terms and Conditions and Privacy Policy. We abide by the Live Performance Australia Ticketing Code of Practice.